Our maps are done, yay! Sorry to rub it in, Alumni group. Megan will be working on making the Fredericksburg map interactive through Google maps. This weekend Lauren and Katelyn took pictures downtown, though they still need some work (cars in the streets and freaky Freemasons standing on steps talking about animal sacrifices or whatever it is they do kind of distract from the buildings).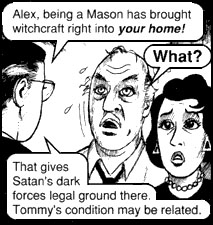 We also ordered business cards that we'll be able to hand out at Research and Creativity Day. We'll probably make some flyers to hand out to area museums, schools, and what not when we get closer to our launch day.
My section on women's relief efforts is almost completely done at this point. I still need to finish up the profiles and set up footnotes. This weekend I'll be working on the background section discussing the Battle of the Wilderness, as I've got the paper I'm writing on it coming up anyway. I put up some more primary source items, this time army reports from the medical personnel in the city for which I also made a collection, and I'm adding source notes and tags to the items as well.
We're in the home stretch, but I feel pretty good at this point.
By the way, check out this awesome game that I came across due to Lauren's post about googling and amputated limbs: Dark Cut 2, perform surgery Civil War style.
Tags: dh2010